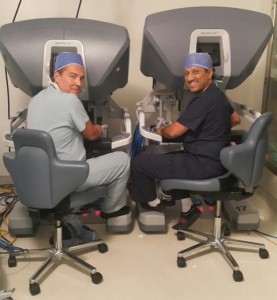 I was born to be a doctor, to impact the lives of people supporting them to live better: bringing more and better health.
Today I celebrate operate with Dr. Inderbir Gill, my teacher. A dream and effort for 18 years. I'm glad to be in one of the most reputable in the world urology centers. I increasingly reinforces my vision: to bring more health and open new paths to heal hundreds of people.
Thanks to those who have accompanied me on this journey . Every day we go for more.
Dr. Rene Sotelo