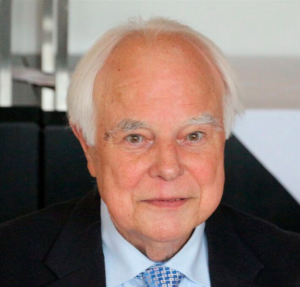 I want to share with you, the joy of this letter entitled 3,200 gifted days, which comforts the soul and reconciles with life.
It is from Hans Wüest, a patient whom I had the fortune to meet, in February 2009, when I treated him in Inselspital, Bern, Switzerland, as a guest professor, of a kidney carcinoma.
Year after year, at Christmas, he writes to thank me for each day full of joy and health that he has lived since 2009. Each of his letters is a perfect arithmetic of days of happiness with his family. His sum, since then, totals 3,200 days.
As I always say, one of the greatest satisfaction that I have is to nourish myself with the smiles of my patients, their stories, and the generosity, gratitude, courage, and humility that I learn from each of them, and from the possibility of sharing the little things in life, the ones that give greatness.
Thank you Hans 3,200 times for your humility and generosity.
Your joy for life and your health is my greatest gift. Thank you for always sharing it.
Merry Christmas for you and your loved ones.
This is Mr. Wüest's letter:
Dear Dr. Sotelo,
This year's end is a special event for me. On New Year's Eve, there are more than 3200 days since my kidney operation in february 2009 at the Inselspital Berne. I do not have to impose any restrictions. I owe these given healthy days to you.
This March, I will be 89 years old. Apart from two hearing aids I do not suffer from any age-related impairments.
I have been married to the best wife for 58 years, I have 2 great children and 2 grandchildren who give me great pleasure. I am a truly happy person.A cat has seven lives. If this applies to humans, I have already used three of them.
60 years ago, I inadvertently touched a high voltage of 800 volts and survived.
40 years ago, a change of domicile prevented me from taking part in a blasting course in which all nine participants lost their lives.
9 years ago, a nocturnal fall led to a visit to the doctor. My right hip was bruised. The urine was the color of raspberry syrup. The doctors found that the left kidney had a carcinoma which had to be removed. Without the fall I would not have gone to the doctor, the kidney carcinoma would have gone undetected.
I still have four lives left. I am a lucky person! I hope that fate will continue to be good with me and I will be able to write you many more times for the holidays.
It is my big wish to thank you once again for the excellent operation. Your extraordinary ability has already extended my life by 3200 days.
I wish you happy holidays and continued success with the laparoscopic method.
Best regards, 
-Hans Wüest