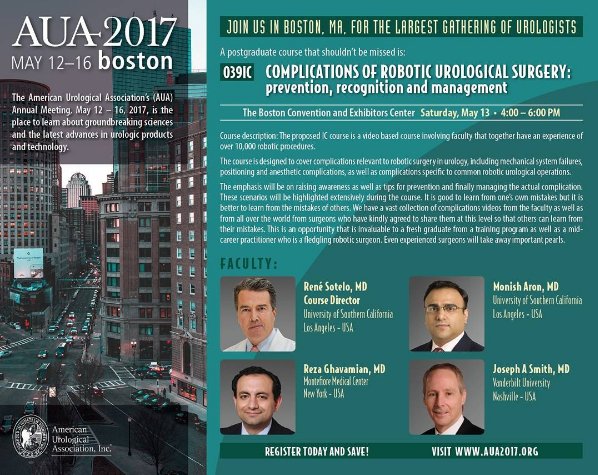 Dear friends, the Annual Meeting of the American Urological Association (AUA) will take place in Boston on May 12-16
As part of this academic event, I have the honor of sharing with outstanding specialists the postgraduate course: Complications of Robotic Urological Surgery: prevention, recognition and management.
When? On May 13th!!!
I hope you will join us! For any additional information I invite you to go to the event website www.aua2017.org/